Man was caught on CCTV trying to push his girlfriend in front of a moving train.

The girl was seen desperately holding for her dear life as she was being drag.

Authority identified Lucas Narkle, 19, the man on the video.

Narkle pleaded guilty.
Imagine the terror on this girl while she was being drag by the lunatic. The young girl was only fourteen when the incident happened.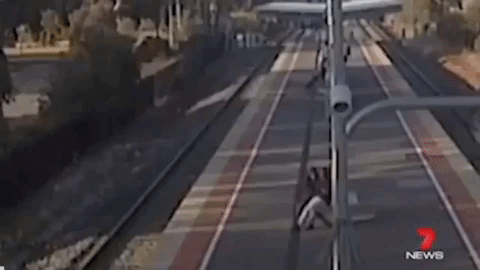 According to report: Narkle faced the South Australian District Court this afternoon but his sentencing had been delayed following a last-minute change of heart by his young victim.
"I think nothing is going to be served by imposing a further term of actual imprisonment but I am strongly inclined towards an extended community service work." – Judge Simon Stretton
Watch the CCTV Footage published by the TV Network